Power Up sports drink-energy drink
Made in

Taiwan
熱門話題:全球高溫 ,健康話題:運動營養飲品
Spec
:
:
:
:
:
Weight(kg):.06
Length(cm):15
:
Width(cm):7
:
:
Height(cm):4.5
Key Features
(1) Act as supplement for necessary nutrition during exercise. It is able to reinforce endurance, avoid of spasm, speed up metabolism of lactic acid and reduce weariness and pain.
(2) Rhodiola Rosea Extract in able to increase oxygen content for our body and make our mind clear.
(3) BCAA make your muscle stronger and well-proportioned after exercise. Ingredient meets the regulation of Olympic Games.
(4) The best supplement for post-bathing, excessive sweating due to a fever, collywobbles as result of dewatering, weakness and jerkiness.
(5) An excellent drink of nutrient for children. Commercially available drinks contain too much sugar and carbonated beverages accelerate ageing. Our product was rated the #1 sports drink by Taiwan's top professional-athlete magazine.It is healthy, energetic and increase learning ability to our children.
(6) This product is the best choice when you drink excessive water, it supply electrolyte and nutrients to prevent spasm and arrhythmia.
(7) Power up sport drink contains high nutrients weighing only 6 grams per pack. It is intended to be mixed with 800-1200ml of water.
(8) Recommended as excellent product by professional athlete magazine.
Suitable for:
outdoor-workers, soldiers, police, student-training under sun, stand-watchers, travelers under big sun, excessive sweat and electrolyte or hydro-vitamin loss after bath. All situation can be supplied in accordance with necessity to keep healthy.
● Size/Container: 6gm / Aluminium foil bag
80gm / Aluminium foil bag
Precaution:Keep dry until use. Once the aluminum package is opened, use the product immediately.
Do not eat it directly. This product needs to be mixed with drinking water.
The following are your options:  
(A) Enter a contract for a specific quantity of the product and for exclusive rights to sell the product within a specified area. Specific terms of the contract are to be determined upon negotiation.  
(B) Order a specific amount of product and we can print our brand's label on the product's container or we can print your brand's label on the product's container. OEM , ODM. This option is subject to minimum purchase requirements that are to be determined upon negotiation.
贊助英雄榜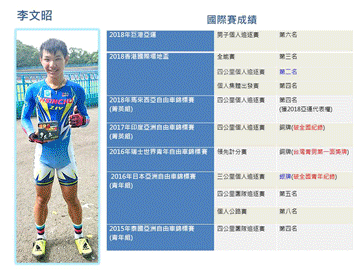 Main Export Market
Hong Kong ,Mainland China ,Malaysia ,Taiwan
Other Products
---
You may also like
Recommendations
---
Small Order Recommendation